Hello all---oh how I have missed all of you!
May was a bit crazy--- you know the guy from the Allstate TV commercials--
Mayhem is his name, and I think he stopped by my house!! Have you seen him?? Run!!
I am sure all of you have experienced times in your lives where just keeping up with work, family, friends, and obligations is over the top, let alone having any downtime for personal projects--ie. sewing.... but enough about the past and on to June!
I must let you know about Judy at

Furball Farm Quilting.
She is a longarm quilter with her business based just outside Maroochydore on the Sunshine Coast in Queensland, Australia.
She was so sweet and nominated me for the Leibster Blog award --thank you so much Judy! -- and I would like everyone to click on over to her blog and say Hi! She does beautiful work as shown in her pics on her blog! Leave a comment and let her know you stopped by, everyone needs some blog love :)
Also I wanted to introduce you to Beth over at Plum and June! If you don't already know she is hosting the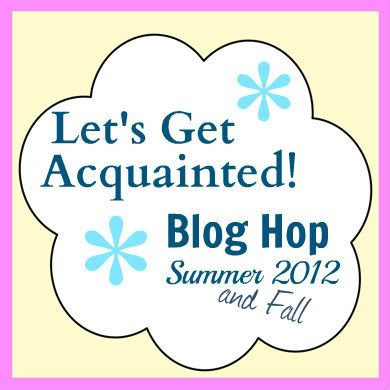 She has a great list of guest bloggers --check out here and here, for their posts and thoughts on blogging and sewing/crafting. Oh and what a wonderful bunch of new bloggers for you to meet and check out their tutorials and links! The blog hop has already started and will continue thru Fall. If you have missed some of the posts, stop by Beth's and ck it out, and say Hi! It's a great ways to meet new people and get tips and inspiration!
That's about it for today's catch up! I will leave you with a little bit of sweetness that I just love! It is a small project that I did get to work on a bit! (outside of my Retro Flowers!!) These are made from scraps from my scrap pac's from Hawthone Threads--just love all the fun fabric that came in them-- a great way to add variety without having to buy yardage!
I hope to finish this today and have pics this week along with Retro Flowers progress! Have a great Sunday!!
Ginny